Order Flowers now for guaranteed delivery before Winnie's visitation.
Winnie Sarah Williams
Winnie Sarah Williams was the only child born to the late M. C. McDaniel and Leola Newell on December 30, 1934 in Bowdon, Georgia. She departed this life Friday morning, January 28, 2022 at Creekside Rehabilitation Center.
Winnie graduated with honors from Carroll County Training School in Carrollton, GA in 1954. On January 16, 1961, Arthur Williams and Winnie McDaniel united in Holy Matrimony. To this union, she embraced two children, Brenda Beene and Kenneth Bordeaux. She was employed by General Electric and Nabisco Bakery and Confectionery, Buffalo NY.
She confessed Jesus Christ as her Savior at an early age. After relocating to Buffalo, New York she joined Morning Star Baptist Church under the pastorate of the late Rev. Williams. She later joined Second Temple Baptist Church under the pastorate of Pastor Milton French. Winnie actively served on the culinary staff and other auxiliaries in the church. In 2008, she became a member of Grace Apostolic Church, Inc. where she was baptized in Jesus Name and filled with the Holy Ghost under the pastorate of Bishop Michael Boyd.
Winnie enjoyed reading, cooking and crocheting for family and friends. She was also an avid bowler.
She is preceded in death by her husband, Arthur Cross Williams, her parents and grandparents, Lee Wesley Ross, Alberta Ross of Bowdon, GA and Abe Bexley of Anniston, AL.
She leaves to cherish her memory:
Two children: a devoted daughter Min. Brenda (Alonzo) Beene of Nashville, TN and a loving son Min. Kenneth (Maria) Bordeaux of Denver, Colorado; six grandchildren: Ski'Leigh (Joseph) Odie of Loganville, Ga and Amber Hardy of Nashville, TN, Brandon (Holly), Collin and Danae Bordeaux all of Denver, Colorado; Aleshia Beene, three Godchildren: Sandra Cook and Rosie Greer of Buffalo, NY and Monique Brooks of California; a special niece, Erika Hicks of Buffalo, NY; 10 great grandchildren and a host of nieces, nephews and other relatives and friends.
Viewing Friday, February 11, 2022, 2-5:00pm. Visitation with family Saturday, February 12, 2022, 9-10am with funeral to follow at funeral home.
To plant memorial trees or send flowers to the family in memory of Winnie Williams, please visit our flower store.
---
Guestbook
Auntie was a Loving person.She Loved to bowl,cook, good sense of humor. She loved her family.She had a humor side especially when it came to my Uncle Jack whom she loved dearly .Gone but never forgotten.Will miss our talks.
Brenda Hardy Feb 13 2022 9:20 AM
Momma Winnie thank you for smiles, hugs you will always be in our hearts!
Nicole Bordeaux-Crews Feb 12 2022 12:16 PM
A candle was lit in memory of Winnie Williams
Nicole Bordeaux-Crews Feb 12 2022 12:05 PM
I am truly going to miss our talks about the good old day and the sweet moments we share over these last 9 years. I love you my sweet Auntie.
Mamie, Jesse, Jesse Jr(Aquila), Robert Worney and Derrick Williams. Rest in Peace.
Mamie Worney Feb 11 2022 6:09 PM
A candle was lit in memory of Winnie Williams
Sondra Muirhead Feb 11 2022 4:10 PM
A candle was lit in memory of Winnie Williams
JimMyra Boyd Feb 11 2022 2:49 PM
A photo was added for Winnie Sarah Williams
Sondra G. Brooks Feb 8 2022 6:31 PM
Aunt Winnie you will always be in our hearts! Thank you for the love!
Sondra G. Brooks Feb 8 2022 6:10 PM
A photo was added for Winnie Sarah Williams
Amber Hardy "Weewee"♥️ Feb 8 2022 11:18 AM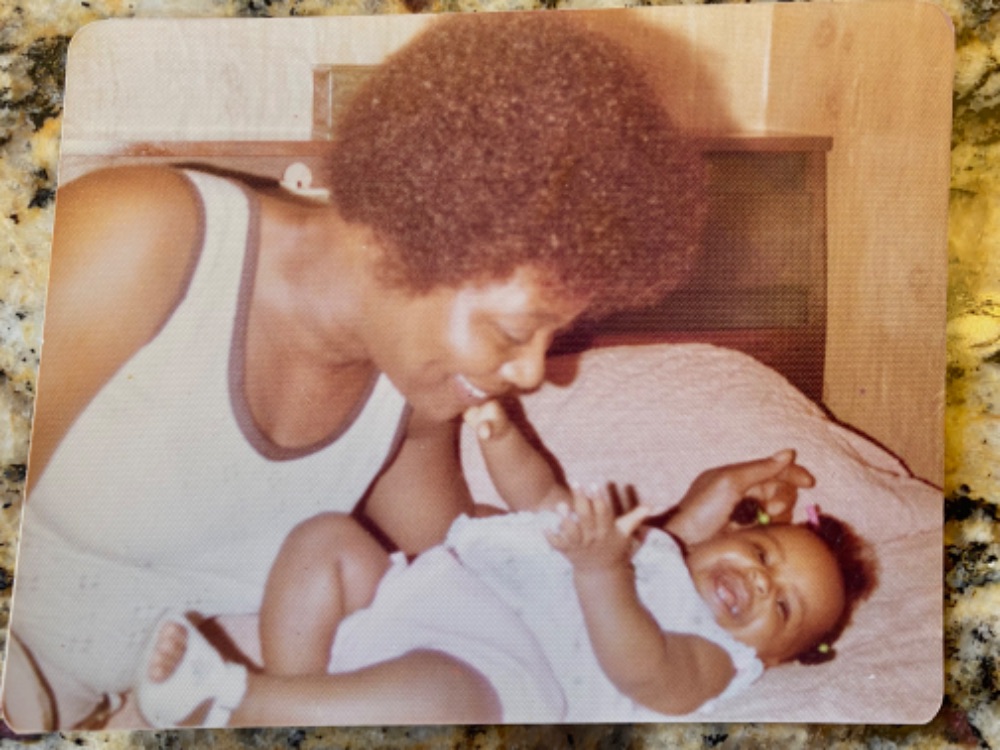 Mom I will always cherish all the precious moments and memories we shared.

Your Loving Daughter,
Bren
Brenda Beene Feb 8 2022 9:58 AM